By Delle Jacobs, MSW
A common question asked in hypnosis training is, "What is the relationship between mindfulness and hypnosis?  Although I have personally answered this question many times, there always seems to be more to learn and to say about
the relationship between the two. Recently I had the pleasure of attending a workshop by Akira Otani, EdD, ABPH, on the subject, entitled "Integrating Mindfulness in Your Hypnosis Practice."  (Otani presented at the 58th annual American Society of Clinical Hypnosis (ASCH) conference in St Louis, MO, in March 2016.)
Akira Otani is a psychologist practicing in Maryland. He is a superbly skilled clinician; this is apparent in his deft blending of mindfulness and hypnosis.*  Otani is Japanese-born, coming here originally in pursuit of education. He provides an insightful cross-cultural view of Eastern philosophies and Western perspectives. Further, he has a personal practice of yoga, meditation and mindfulness. His experience and viewpoint resulted in a rich and cohesive presentation.
Mindfulness and Hypnosis: Similarities and Differences
Mindfulness, Otani notes, like hypnosis, lacks a unified definition. Often mindfulness is described in Jon Kabat-Zinn's (2013) words as "paying attention in a particular way: on purpose, in the present moment, nonjudgmentally." Another descriptive phrase is "bare attention." According to Otani, there are basically two forms of mindfulness. One goes back to Buddhist teachings and can be called "pure mindfulness." "Pure mindfulness" gives special importance to non-attachment and impermanence. It is characterized by an open, present awareness, which is the goal. The second is clinical mindfulness, where the goal is "attached" to the self, because the goal is behavior change and/or health enhancement. Hypnosis clearly has a goal for therapeutic change, and in this way is similar to clinical mindfulness, but differs from pure mindfulness.
The most basic of all similarities between mindfulness and hypnosis is a focus on attention. However, the role of attention in mindfulness can differ significantly. To explain the difference, Otani cites the perspective of Generalized Reality Orientation (GRO), (Shor, 1962). GRO is, according to Shor, the framework in the background of a person's mind, that they use to interpret and give meaning to their experience. With trance and hypnosis GRO fades as attention becomes more focused. In a type of mindfulness called Samatha, GRO fades because attention is focused to develop mental absorption. In the more common Vipassana method, one's mindful attention is focused in order to be aware of the "here and now." Vipassana is attention that is open and presently aware.
The power of imagery and its use is common to both mindfulness and hypnosis. Images common in Buddhist mindfulness include objects, emptiness, the Buddha, and scenes. In describing a case, Akira Otani gave an apt and useful image for flying phobia, for which I happened to be using hypnosis with two of my current patients. Here it is: " …and what does a fish do when it feels turbulence? It goes deeper." You can be sure, I brought this home and promptly used it. I think Minnesota beats Maryland for lake life, so not only is it useful, but locally familiar. For many Minnesotans the fishing analogy is also a truism.
Considering Joining ASCH or attending an Annual ASCH Conference?
For those of you who have not attended an annual ASCH conference, it is a great opportunity to be a learner.  ASCH offers a wide range of interesting and sometimes remarkable workshops. It is also an occasion to meet clinical hypnosis professionals from the United States, Canada and all over the world. For MSCH members who are interested in becoming ASCH certified, completing an intermediate level of training is part of the requirement. ASCH offers the intermediate training at the national conference (which is always held in March), as well as at Regional Conferences held throughout the country. (You can find out more at their website: www.asch.net.) Next year, the 59th Annual ASCH Conference in Clinical Hypnosis is being held in Phoenix, AZ. What a good warm-weather opportunity for us from Minnesota!
In addition, Dr. Otani has just published an article in the American Journal of Clinical Hypnosis (AJCH), where he discusses mindfulness and hypnosis at length. (Otani, A. (2016) Hypnosis and Mindfulness: The Twain Finally Meet. American Journal of Clinical Hypnosis, 58 (4), pp. 383-398.) If you become a member of ASCH, you will have access to ASCH journals as well as to the International Journal of Clinical and Experimental Hypnosis (IJCEH).
As an ASCH-related aside, I just finished an article by Eric Spiegel, PhD, in the IJCEH, on attachment-focused hypnosis in the treatment of trauma that was also exceptional and included a lot of "script" examples to understand how he does it. Spiegel, from Philadelphia, teaches regularly at ASCH. (Editor's note: Dr. Spiegel also recently agreed to be our presenter for the MSCH Intermediate/Advanced Workshops in June 2017.)
*For the purposes of this article, I am quoting Otani as the source, though he has considerable citations in his presentation.
_______________________________________________
Delle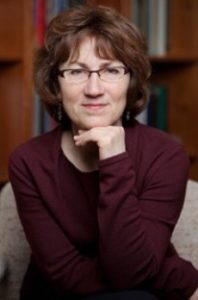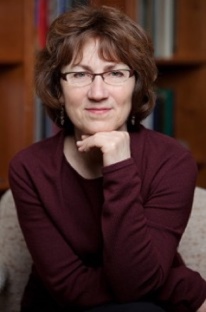 Jacobs, MSW, is a MSCH member, a past president, and an avid enthusiast of the organization. In the early 90's, her hypnosis training sparked her imagination and has invigorated her psychotherapy practice ever since. Delle is an ASCH Approved Consultant, and active in ASCH, teaching at all levels of ASCH trainings including Individualized Consultation Training. She is the moderator for the Board of Governors, which is the annual meeting for all component sections of ASCH including MSCH.