Nomination Deadline: May 7, 2022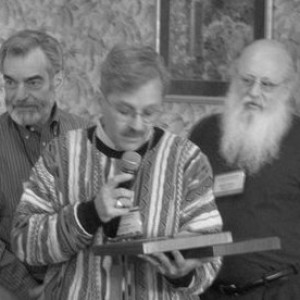 Each year the Minnesota Society of Clinical Hypnosis presents two awards that honor two active MSCH members who have made outstanding commitments to our organization.
David M. Wark, Ph.D. Outstanding Teacher Award
This award recognizes excellence in teaching, advising, program innovation and development, and educational leadership.
Daniel P. Kohen, M.D. Outstanding Clinician Award
This award recognizes outstanding leadership in the clinical practice, teaching, and utilization of therapeutic hypnosis.
Qualifications
Each award recipient must:
be a current member of MSCH,
demonstrate a strong commitment to the service of our organization,
actively participate in MSCH activities.
Award Presentation
Awards will be presented during lunch at the annual MSCH workshop in June.
How to Nominate
Any MSCH member with knowledge of an outstanding teacher or clinician can make a nomination by completing the form below or writing a brief letter and submitting it to the President of our organization. All nominations must be received by April 30th of the award year.
Past Award Winners
| Year | Wark Award Winner | Kohen Award Winner |
| --- | --- | --- |
| 2021 | Heather Klein, PhD, LP | Not Awarded |
| 2020 | Not Awarded | Not Awarded |
| 2019 | Gregory Heberlein, MA, LP | Jennifer Stoos, MS, MFT |
| 2018 | Not Awarded | Glenn Frisch, DC |
| 2017 | Delle Jacobs, MSW, LICSW | Richard Duus, PhD, LP |
| 2016 | Michael LaCrosse, PhD | Alfred Clavel, Jr., MD |
| 2015 | Peggy Trezona, MS, RN, CS | Andrew J. Barnes, MD, MPH |
| 2014 | Denise D'Aurora MEd, LP | Wendy Lemke MS, LP |
| 2013 | Kate Pfaffinger PhD, LP | Teena Moy PhD, LP |
| 2012 | Richard Studer MA, LMFT, LT, LICSW | Not Awarded |
| 2011 | Beverly Caruso MSW | Suzanne Candell PhD, LP |
| 2010 | Not Awarded | Not Awarded |
| 2009 | Jack S. Rusinoff MA | Kevin Harrington PhD |
| 2008 | John Sowada MA, LP | Ewa Peczalska PhD, LP |
| 2007 | David Alter PhD | Jean Manlove ACSW, LICSW |
| 2006 | Mark B. Wiesberg PhD, ABPP | Helen C. Paul PhD |
| 2005 | Roni J. Ahern MA, LP | Ralph E. McKinney PhD |
| 2004 | David M. Wark PhD | Daniel P. Kohen MD |