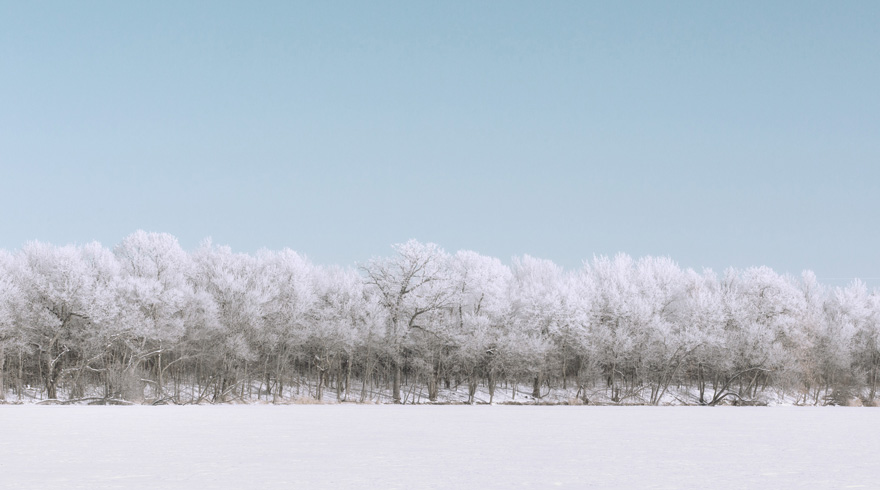 CONTENTS
President's Suggestion Al Clavel, MD, MSCH President
Letter from Dan Kohen, MD
Wonderful Opportunity to Develop your Skills
Remember and Celebrate Former MSCH President, Shep Myers
Nominations are open for the 2016 Annual Wark/Kohen Awards in Clinical Hypnosis
Reconnecting to Generative Trance: Practicing the work of Stephen Gilligan. November 2015 Workshop presented by David Alter, PhD, LP and reviewed by: Mark Fastner, MA, LP
Recovery of Hope and Faith in the Face of Loss. Promoting In-Session Resourcefulness – Utilization in Every Day Encounters. January 2016 Workshop presented by Deb Rich, PhD Denise D'Aurora, MEd, LP and Harriet Kohen, LICSW, CPT and reviewed by Katheleen Avila, MA, LP
Upcoming MSCH Member Workshops
---
President's Suggestion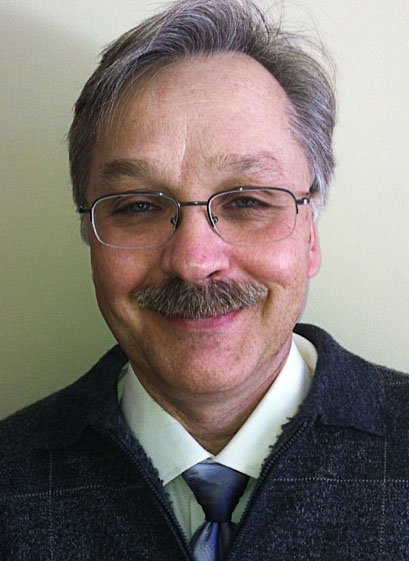 The Institute of Medicine Report on Relieving Pain in America in 2011 estimates that 100 million Americans suffer from chronic pain. Over the last 15 years, the primary reliance on and excessive use of opiate medications has created a serious medical crisis. From 1999 to 2013, the use of opiate medication has quadrupled in the United States without improvement in quality of life, general health measures, disability, or pain management. At the same time, rates of prescription opiate overdose and fatalities has sky rocketed to levels out numbering deaths by car accidents or gunshot wounds. A smaller but still significant number of deaths from heroin related overdoses have occurred in which prescription opiate medication was the gateway drug to heroin addiction. These are not the city addicts of old, but our neighbors and friends, their family members or the person down the block. Opiate related death seems to touch everyone these days. The United States, 5% of the world population, uses 80% of the world's supply of opiates. Unfortunately, clinicians' aggressive treatment and compassionate care has not resulted in the kinds of outcomes patients, clinicians, and society expects. The Centers for Disease Control and Prevention call the situation an epidemic.
During the same time frame, the scientific literature has clearly documented that interdisciplinary pain management (multiple specialties in the same clinic) has the strongest evidence for efficacy, cost-effectiveness, and lack of iatrogenic complications. Since 1999, the number of such programs in the US has dropped from over 1000 to an estimate of 150 by 2012. Standing back looking at the forest versus feeling lost in the trees suggests that chronic pain is over-treated, undertreated, and mistreated at the same time. We can do better.
The tragedy of lost life is sad for everyone but much more raw and fresh for those directly affected. If our goal is to reduce deaths, suffering, and improve quality of life, we must change. I say "we" because it involves everybody. Patients, society, and health providers need to look at our own expectations and ask, do they match reality or are we fooling ourselves. So take a step back from your initial stance and ask, "Is this working?"
While we could debate how to interpret this information for clinical practice, the alarming number of opioid overdoses have trumped the discussion and prompted significant policy changes. Integrated pain programs are starting to return fueled by a crisis of pain, suffering, and death. The importance and value of non-pharmacological pain management strategies has never been more significant than at this time. Having a credible scientifically based alternative to polypharmacy, implantable devices, injections, and opiate medications is critical to help improve outcomes, enhance healing, and reduce the opiate crisis.
So, what do chronic pain, opiate over-reliance or dependence and hypnosis have in common? Everything!
In approximately three months at the Spring Workshop, Mark Jensen, PhD, will join our local community to talk about pain and hypnosis. Mark is a nationally recognized expert on the clinical use of hypnosis for pain control and the underlying neurobiology of pain and hypnosis. Hypnosis is now recognized as one treatment that has the potential to reverse the neuroplastic changes found in the brain in chronic pain suffers.
I invite you to plan now to attend the Spring Workshop as an opportunity to enhance your skills, discover new options for patients and grow a little yourself to help our community more effectively deal with this crisis and epidemic. And, of course, bring a friend!
---
Letter from Dan Kohen, MD
15 February 2016
Dear fellow MSCH Members – colleagues – friends,
Prior to our December, 2015, MSCH Board meeting I wrote a version of the following to our MSCH Board of Directors, which I now wish to share with all of our MSCH Membership.
It is with sadness, and also a profound degree of satisfaction and pride, a sense of immense relief, and a hope for, and comfortable confidence in, the future of MSCH that I've decided that this 30th year as Director of Education and Training for MSCH will be my last year in this role.
I'm not big on surprises, and we have all learned in recent years how challenging and difficult abrupt change and uncertainty can be for us individually and organizationally. That said, I did not wish to just "announce" this at our forthcoming June 2-4, 2016 Workshop, but opted instead to inform the Board in November, and now to include my comments in this issue of IMAGES.
I am confident and reassured that there is more than adequate time to make decisions and plans to maintain and advance MSCH's reputation for, and commitment to, a high standard of continuing education in Clinical Hypnosis.
I will remain on the Board as Director of Education and Training through the end of this 2015-2016 year, i.e. through the end of our 45th Annual Workshop, June 2-4, 2016.
The 2015-2016 schedule is, as you know, solidly in place, including the first Shep Myers Memorial Workshop with Rabbi Amy Eilberg on Sunday April 17; and our Sunday, October 9, 2016 Rosenthal Retreat (with Dr. Laurence Sugarman of the Rochester Institute of Technology).
Planning for the 2016-2017 Educational Calendar is underway, and as usual we expect that programs for 2016-2017 will be announced and distributed at the June Workshop as usual.
This is an opportunity for MSCH to continue to grow, innovate, and to perhaps experiment with new models. The Education Committee has begun addressing these considerations.
As you might imagine, this has been on my mind for a long time; and I decided to write this now to avoid "surprise announcements" either at the Board meeting or at the June Workshop.
I will do the best I can to facilitate this transition as smoothly as possible by remaining both on the Board through June and being available to the Board thereafter as I am able. Going forward I plan to devote increased time and energy to the growth and expansion of our NPHTI programming. Pam Kaiser and I speak for NPHTI in our most sincere gratitude for the support of MSCH for the evolution of NPHTI Workshops since NPHTI's inception in 2010. We look forward to seeing you at NPHTI – October 6-8, 2016. (See our website: www.nphti.com.)
I am looking forward to welcoming you to the 45th Annual MSCH / U of MN Intermediate/Advanced Workshops in Clinical Hypnosis, June 2-4, 2016.
Please encourage your friends and colleagues to come to the Introductory Workshop, and MSCH colleagues or others experienced with hypnosis to join you to learn from Mark Jensen, Ph.D. at the Intermediate/Advanced course. The BROCHURE is NOW AVAILABLE at www.cmecourses.umn.edu – scroll down to June 2-4. See you then!!
With appreciation and affection….

Dan
Director of Education and Training, MSCH
___________________
"Dr. Dan"
Daniel P. Kohen, M.D., FAAP, ABMH
Developmental-Behavioral Pediatrics
Medical Hypnosis & Self-regulation
Professor of Pediatrics, University of Minnesota (Retired)
Partners-in-Healing of Minneapolis
10505 Wayzata Blvd. – Suite #200
Minnetonka, MN 55305
Phone: 763-546-5797 Appts Ext #102, Voice Mail Ext. #107
FAX: 763-546-5754
Web: www.pih-mpls.com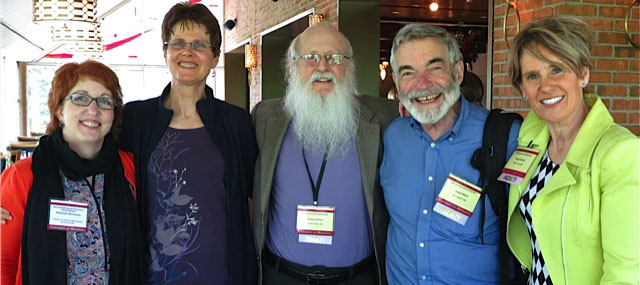 ---
Wonderful Opportunity to Develop your Skills
Here is a wonderful opportunity for MSCH members who qualify: help provide some of the most important learning opportunities for our Introductory Workshop attendees by becoming trained to facilitate small groups. As you may recall from your own experience, this aspect of the Introductory Workshop is vital for preparation to start practicing hypnosis in one's clinical setting. We believe that moving from being a learner to becoming a teacher of hypnosis is a natural evolution in one's clinical development
Here are a few comments from a recent survey of Small Group Leaders.
I love teaching small groups.
I volunteer because I enjoy it immensely and do not wish to help or give back in any other role.
I volunteer because I find it great fun, truly enjoyable. And, I find that my hypnosis skills have improved by being a small group leader.
What keeps me coming back to facilitating Intro groups is the opportunity to give back some of that inspiring and nurturing energy that I felt from my Intro facilitators … when I first came to the MSCH workshops.
Bev Caruso and Roni Ahern will be providing training for small group leaders on two Friday afternoons in May, 2016. Requirements are:
being a member of MSCH
having attended two or more Intermediate/Advanced June Workshops
using hypnosis weekly in one's practice setting
willingness to facilitate small groups for a minimum of five June Introductory Workshops
Small group leaders receive a sizable discount (approximately 50%) to the cost of registration for the Intermediate/Advanced Workshop when they facilitate two small groups, and they receive DVDs of any missed segments of the Intermediate/Advanced Workshop. They are considered full members of the faculty and are listed as such on the workshop flyer. Along with other faculty members, small group leaders are invited to a pre-workshop dinner and a post-workshop party.
Roni or Bev will communicate with each volunteer to find out which Fridays work for everyone.
Please contact Roni at racorn@visi.com if you have questions or to volunteer.
---
Join other MSCH members on May 22.
Clean up the Greenway Bike Trail,
Remember and Celebrate Former MSCH President, Shep Myers
As you may recall from our last newsletter, Shep's family has "adopted" a section of the Greenway Bike Trail in memory of Shep. His wife, Deb Dornfeld, has let us know that dates for two 2016 clean ups have been set: Sundays, May 22 (his birthday was the 23rd) and October 2. Clean up will take place between noon and 3:00 PM, although Deb thinks there may not be that much to clean up. There will be a gathering spot and snacks in Brackett Park where folks can hang out.
The section of the Greenway Trail "adopted" by the family and friends of Shep runs between 31st and 36th Avenues in South Minneapolis, terminating on the eastern end at the western edge of Brackett Park. The bike trail is on a former railroad bed between 27th and 28th Streets.
Here's a draft of the sign that will be installed on the Greenway.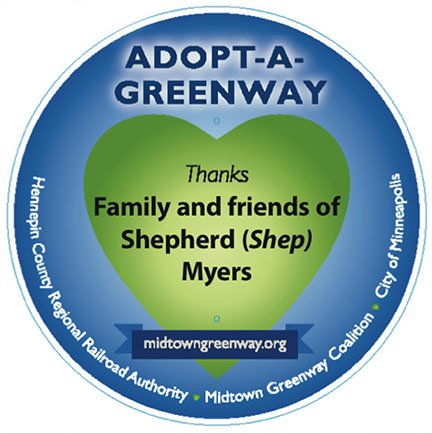 If you would like to be on an email list to be reminded about the May 22 clean up date as it gets closer, contact Cheryl Bemel at c.bemel@comcast.net.
---
Nominations are open for the 2016 Wark/Kohen
Annual Awards in Clinical Hypnosis
You are encouraged to nominate a fellow MSCH member for the Annual Awards in Clinical Hypnosis. It only takes a few minutes. Recipients are announced and honored at the June Workshop. I suspect that most recipients would say that receiving one of these awards has been a career highlight. Who comes to mind for you as an outstanding teacher or an outstanding clinician? The Board welcomes your recommendations. There have been times when we have not received nominations, which is a shame. Members can only receive the award once and current board members are excluded from nomination.
The Daniel P. Kohen Award honors an outstanding clinician. The David M. Wark Award honors an outstanding teacher. To make a nomination, please contact Deb Schrobilgen (mschsecretary@gmail.com) and include a paragraph or two about why you are recommending a member for this honor.
Previous recipients of the Daniel P. Kohen (Outstanding Clinician) Award:
Established 6/5/2004 – 1st Awardee: Daniel P. Kohen, M.D.
2005 – Ralph E. McKinney, PhD
2006 – Helen C. Paul, PhD
2007 – Jean Manlove, ACSW,LICSW
2008 – Ewa Peczalska, PhD, LP
2009 – Kevin Harrington, PhD
2010 – Not awarded
2011 – Suzanne Candell, PhD, LP
2012 – Not awarded
2013 – Teena Moy, PhD, LP
2014 – Wendy Lemke, MS, LP
2015 – Andrew J. Barnes, MD, MPH
Previous recipients of the David M. Wark (Outstanding Teacher) Award
Established 6/5/2004 – 1st Awardee: David M. Wark, Ph.D.
2005 – Roni J. Ahern, MA, LP
2006 – Mark B Weisberg, PhD, ABPP
2007 – David Alter, PhD
2008 – John Sowada, MA, LP
2009 – Jack S. Rusinoff, MA
2010 – Not Awarded
2011 – Beverly Caruso, MSW
2012 – Richard Studer, MA, LMFT, LT, LICSW
2013 – Kate Pfaffinger, PhD, LP
2014 – Denise D'Aurora, MEd, LP
2015 – Peggy Trezona, MS, RN, CS
---
Reconnecting to Generative Trance: Practicing the work of Stephen Gilligan.
November 2015 Workshop presented by David Alter
Reviewer: Mark Fastner, MA, LP
The November workshop for MSCH was a follow-up or maybe more accurately an "add-on" workshop to the 2015 Annual Workshops in Clinical Hypnosis. David Alter, PhD, LP, offered us another opportunity to learn about, discuss and practice "Generative Trance" developed by Stephan Gilligan, PhD, who was the main presenter at the Intermediate/Advanced Workshop this past June.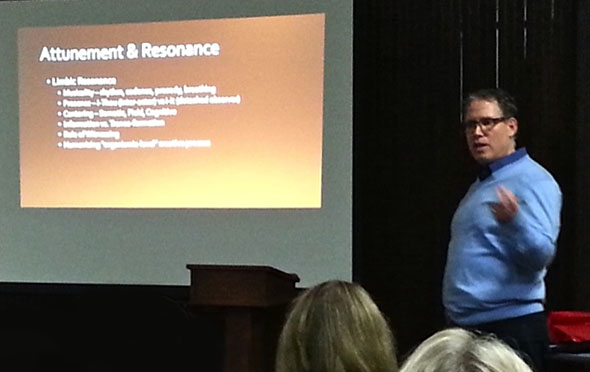 Dr. Alter began the evening's experience by asking what we remembered about Generative Trance and how we may have incorporated the concepts and exercises presented in June in our practice since then. Not surprisingly, a number of the participants struggled to remember the exercises although some have made changes in practice based on the concepts. We then reviewed some basic ideas of Generative Trance and how it helps to get beyond symptoms and diagnosis (labeling) in order to engage a client on a deeper level. During each part of the evening we talked about what to do with our patients and then broke into dyads and practiced the skills and concepts just discussed.
Dr. Alter discussed the levels of client engagement and how Generative Trance transcends labels in order to achieve a deeper sense of self and to utilize innate resources for problem solving and life fulfillment. Through practicing aspects of Generative Trance we were allowed opportunities to experience the levels of engagement and to discuss our experiences with others in the field.
Dr. Alter has an engaging style of teaching as he weaves an image of work with patients and experiences in his own life and practice that are calming and hypnotic. He used video from Dr. Gillian's presentation in June to help illustrate his thoughts and to add to the experience during the evening's workshop.
Since that evening, I have noticed that I have begun to experience my patients in a new and different manner. I see each through a generative filter to see and experience each beyond the label given at our first meeting. It hasn't been a very big change but it is a start and I am excited to learn more about Generative Trance.
Mark Fastner is a Licensed Psychologist in practice with Regions Hospital outpatient clinic in Woodbury. He has been a member of MSCH since 1995 and has served on the MSCH Board of Directors as IMAGES Editor, and Webmaster.
---
Recovery of Hope and Faith in the Face of Loss.
Promoting In-Session Resourcefulness
Utilization in Every Day Encounters.
January 2016 Workshop Presented by: Deb Rich, PhD, Denise D'Aurora, MEd, LP and Harriet Kohen, LICSW, CPT
Reviewer: Katheleen Avila, MA, LP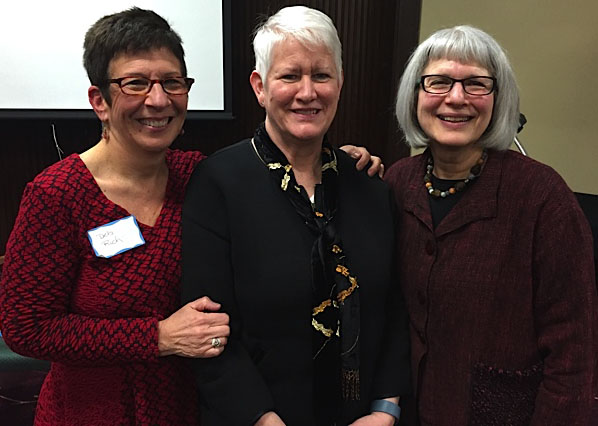 The presenters were Deb Rich and Denise D'Aurora with Harriet Kohen, moderator. All of these clinicians have a long history with MSCH, i.e. thirty years, and have made ongoing contributions to the organization. Harriet offered a few poems in her introduction and the closure, which were an added bonus. (I love poetry.)
Denise began the workshop with walking us back in time to the foundations of when grief began to be studied. Loss and grief had not been on anyone's radar as a topic of research, even in the early 1960's. In spite of the human experience of loss and grief throughout the life span, there existed a reticence and a kind of cultural taboo to discussing it emotionally. Elizabeth Kubler-Ross, while finishing her psychiatric internship, was shocked and appalled at how patients were treated in the process of dying in the hospital setting. She immersed herself in studying the dying, bringing to the forefront the need for the medical community to work completely differently with this universal experience. This eventually led her to write Death and Dying in 1969. In spite of our knowing today that grief does not move in stages, she can be credited with the kick start to a much needed area of understanding about what all humans experience with loss and grief. The humanizing of the death process moved us from hospitals being the place most people died to the evolution of hospice care, which now allows people to die at home, if they choose. The emotional experience of grief, including the length of time it is experienced and its process, is now respected by clinicians as a very individual and complex process. The healing and coping process necessitates that individuals share their stories and be assisted in normalizing their emotions. Denise shared a story from her own professional development when she met with Jay Haley in a training, hearing a memorable quote from him in response to his own question of "Why do we learn hypnosis?" "I think there is no other skill that teaches you to pay attention to your own and other people's language and presentation so exquisitely as learning hypnosis."
I was struck with the information and intensity of what is involved in the area of perinatal bereavement, presented by Deb Rich. Involved in the psychology of grieving parents is a relational developmental process starting from the time of discovery that the woman is pregnant. Issues of attending to the grief of having a stillborn baby as well as what occurs for the mother experiencing a miscarriage were all covered in depth. Deb brought home the human depth of these experiences with two videos that demonstrated vividly what this can look and feel like in real life. If I understood a point Deb made, what exists today is more of a medicalization of death within the context of these birth issues. As therapists we can participate with these parents in humanizing the process to assist their emotional and psychological healing. "You are the safe anchor so they can go through their story." Deb described guiding grieving parents in a story telling mode, which can be a natural induction since the client often goes into trance spontaneously. Deb summarized her presentation by identifying four tasks of mourning which lead to integration, and the primary focus of goals in that process.
I was completely engulfed in Deb's presentation. I believe that for many of us it was quite intense, as we relate so deeply in our hearts with the potential of new life and the depth of the parenting attachment. I was disappointed that there was not actual teaching of the use of hypnosis or more identified resources with the issues of grief and loss. I became very curious as to how hypnosis might be facilitated and at what stages of grief trance would be most helpful. I believe we need to continue to explore this subject using the skills we have, as we may be seeing more loss and grief in our offices as a result of the current aging population.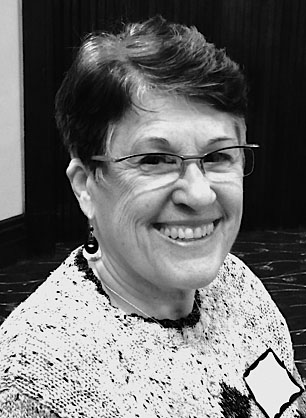 Katheleen Avila, MA, LP, is a long time member of MSCH and has been a therapist for thirty-five years. For several years she has been in private practice specializing in mindfulness based approaches to emotional self-regulation, applications to interpersonal relationships, as well as pain management and performance enhancement. She has had experience in treating all age groups, from small sexually abused children, adolescents, and young college adults, to older adults. "Retirement is on its way!!"
---
News about Upcoming MSCH Member Workshops
Please note that the workshop that had been planned for March 19 has had to be cancelled. Our next offering will be in April.
Our first Shep Myers Memorial Workshop Healing the Heart:
A Day of Contemplative Practice and Reflection
Rabbi Amy Eilberg
SUN April 17, 2016
9:00 AM – 4:30 PM
Carondelet Center
This all-day workshop will offer a spacious opportunity to explore the role of spiritual practice in the lives of people in need of healing – our patients and ourselves. We will consider elements of spiritual wisdom that may be helpful in a healing journey, reflecting individually and in groups on how these values and perspectives have been present in our own personal and professional lives. We will then delve into the role of Buddhist metta/lovingkindness practice as part of a healing journey for ourselves and for others.
Rabbi Amy Eilberg
Rabbi Amy Eilberg is the first woman ordained as a Conservative rabbi by the Jewish Theological Seminary of America. She serves as the director of the Pardes Rodef Shalom (Pursuer of Peace) Communities Program, helping synagogues and Jewish organizations place the pursuit of peace in interpersonal relationships at the center of their communal mission. Rabbi Eilberg also serves as a spiritual director, leads interfaith dialogue programs in Minneapolis/St. Paul, MN, and teaches at United Theological Seminary of the Twin Cities. Her book, From Enemy to Friend: Jewish Wisdom and the Pursuit of Peace, was published by Orbis Books in March 2014. Rabbi Eilberg also has a clinical M.S.W. and many years of experience offering spiritual care in both acute care and hospice contexts.